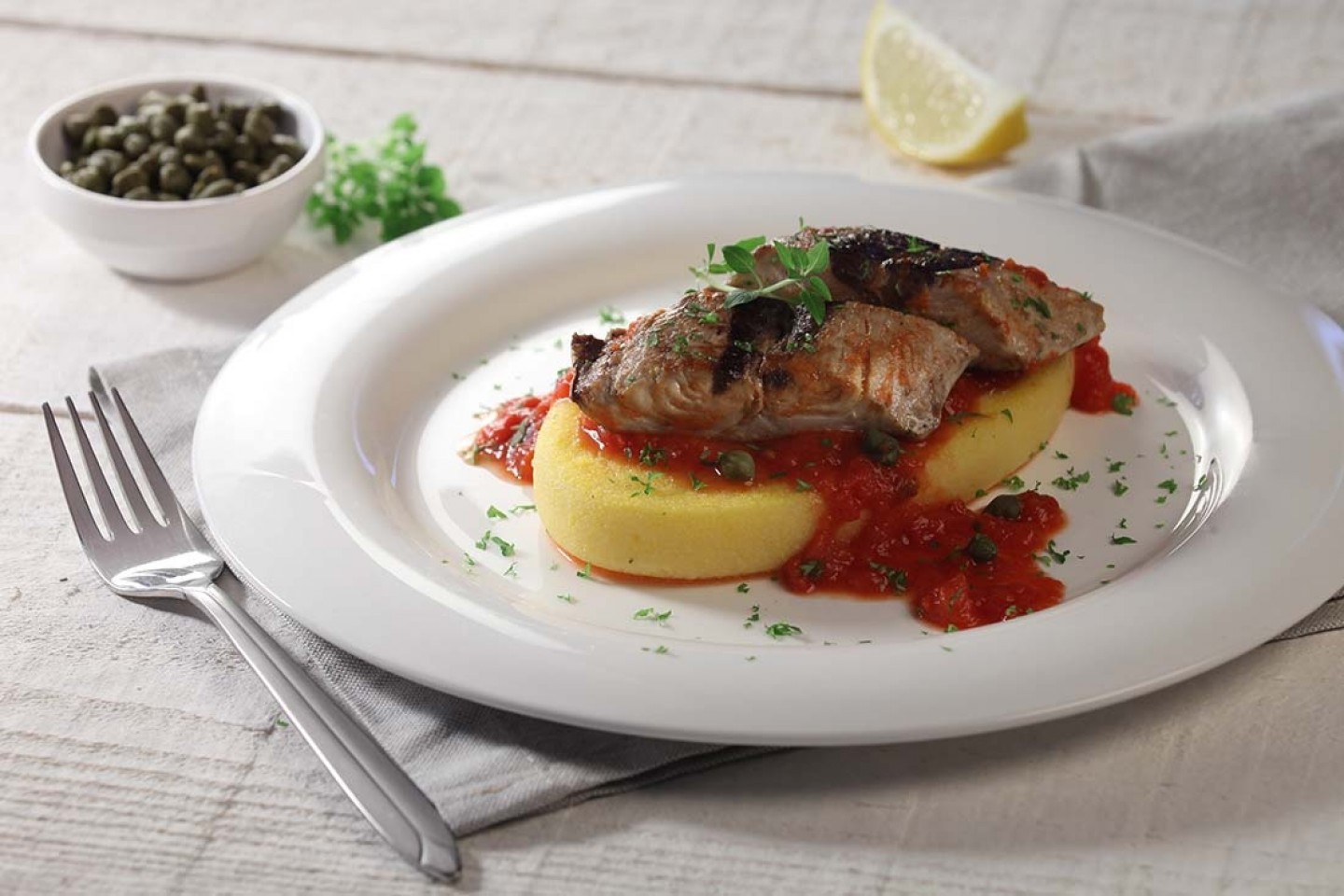 If the Atlantic bonito is not very large take more cutlets.
4 cutlets (or fillets) Atlantic bonito or tuna fish (ca. 600 g)
4 tablespoons olive oil
salt
pepper
1 onion (80 g)
1 garlic clove
100 ml red wine
1 teaspoon Vegeta Natur
1 teaspoon capers
400 ml chopped tomato
200 g Yellow Corn Grits
800 ml water
20 g butter
salt
1. Trim off skin and bones of the fish cutlets. Season them with salt and pepper.
2. Fry the fish in heated oil on all sides, remove it from the stove and set aside.
3. Add onion and fry briefly, add squeezed garlic, tomato puree, wine, Vegeta Natur and chopped capers. Fry for a couple of minutes.
4. Return the fish to the sauce and sauté briefly.
5. Add butter to the boiling water and stir in yellow corn grits. Cook for about 10 minutes at a medium-low heat stirring continuously.
Serve the fish and sauce with polenta.