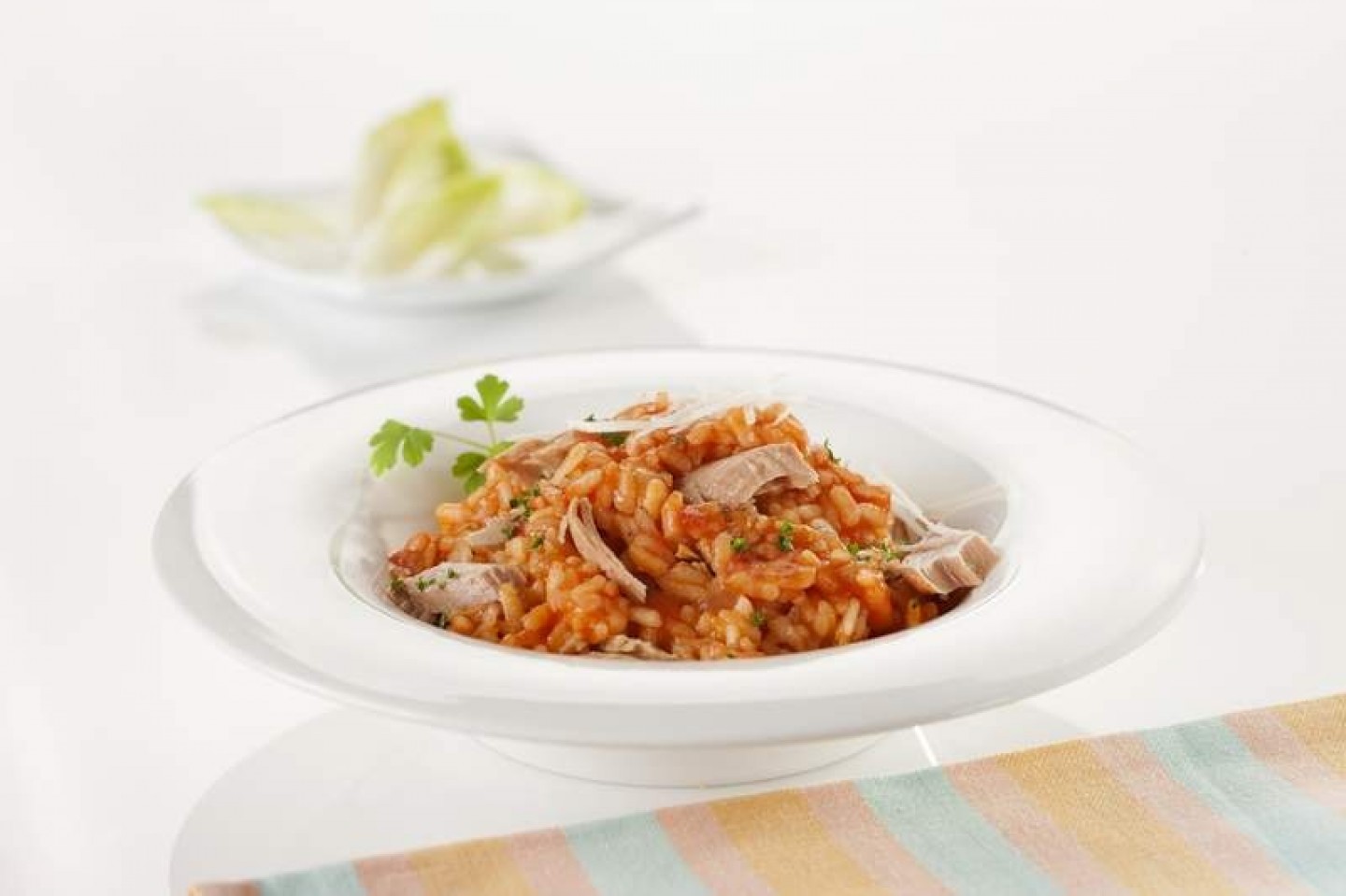 320 g Arborio rice
3 tbsp olive oil
1 onion (80 g)
2 cloves of garlic
100 ml white wine
1 tablespoon Vegeta
200 ml Passata strained tomatoes
2 cans tuna solid in olive oil (2×80 g)
salt
pepper
1 tablespoon chopped parsley
Grated cheese for serving
1. Fry chopped onion in heated olive oil until golden.
2. Add crushed garlic, washed and drained rice and fry briefly.
3. Add wine, and add water as necessary, while stirring over low heat.
4. Add tomatoes and tablespoon Vegeta.
5. When the rice is almost tender, add in drained tuna and sprinkle with parsley.
Serve immediately with grated cheese.