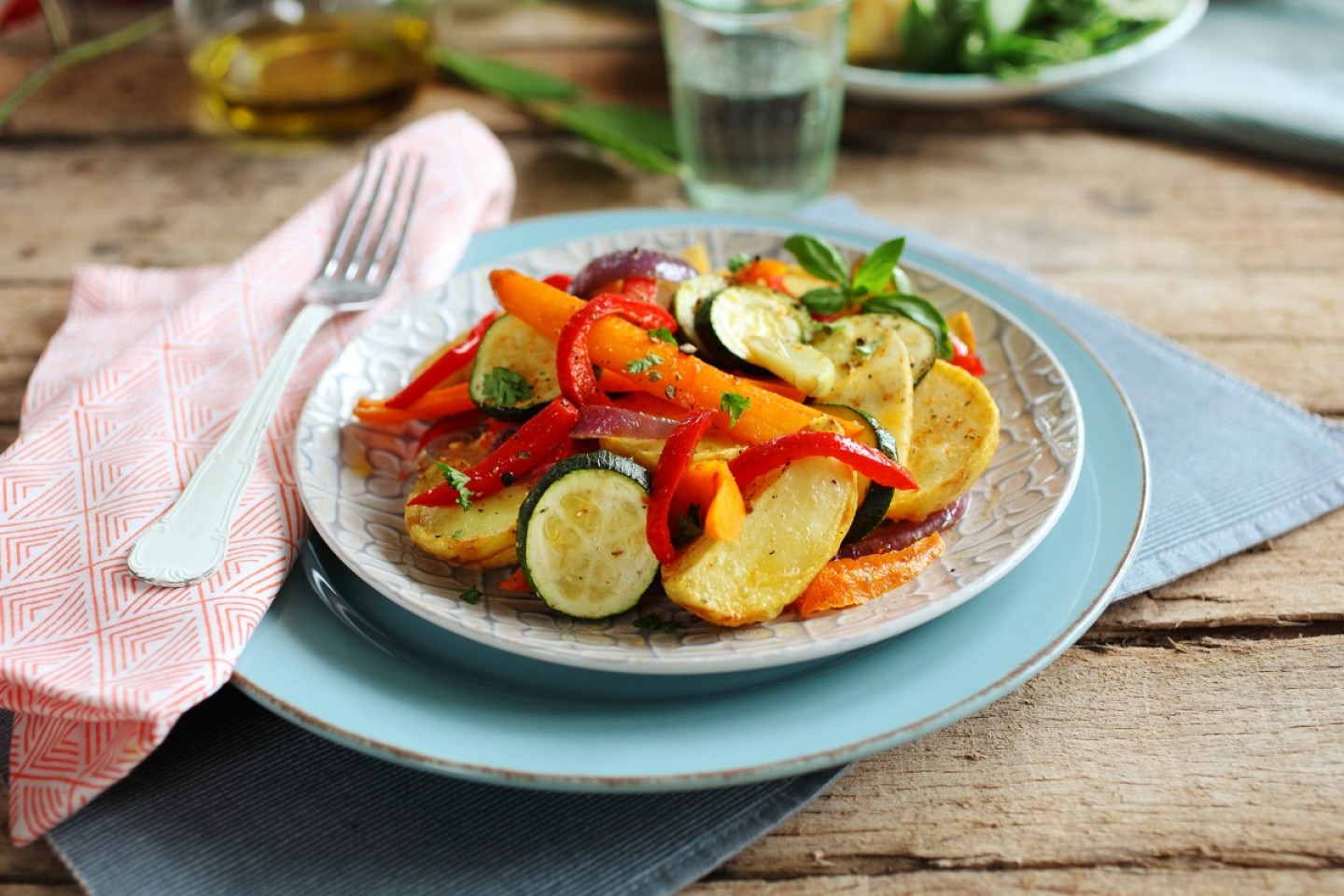 Perfect Oven-baked Vegetables
When using vegetables with high water content such as zucchini, wait until 15 minutes before the end of baking time to sprinkle them with Vegeta No MSG and add to the other vegetables.
1 kg potatoes
1 red sweet pepper (150 grams)
150 g celeriac
2 carrots (200 grams)
1 zucchini (150 grams)
1 onion (100 grams)
1 Florence fennel (150 grams)
1 tbsp Vegeta No MSG
5 tbsp olive oil
1. Cut the vegetables and arrange the slices into a large casserole or baking dish, dust with Vegeta Twist for crispy potatoes and toss well.
2. Drizzle olive oil on top of the tossed vegetables and bake in a moderately hot oven at 200 °C for about 50 minutes.
Serve warm as a full meal or with a nice roast.