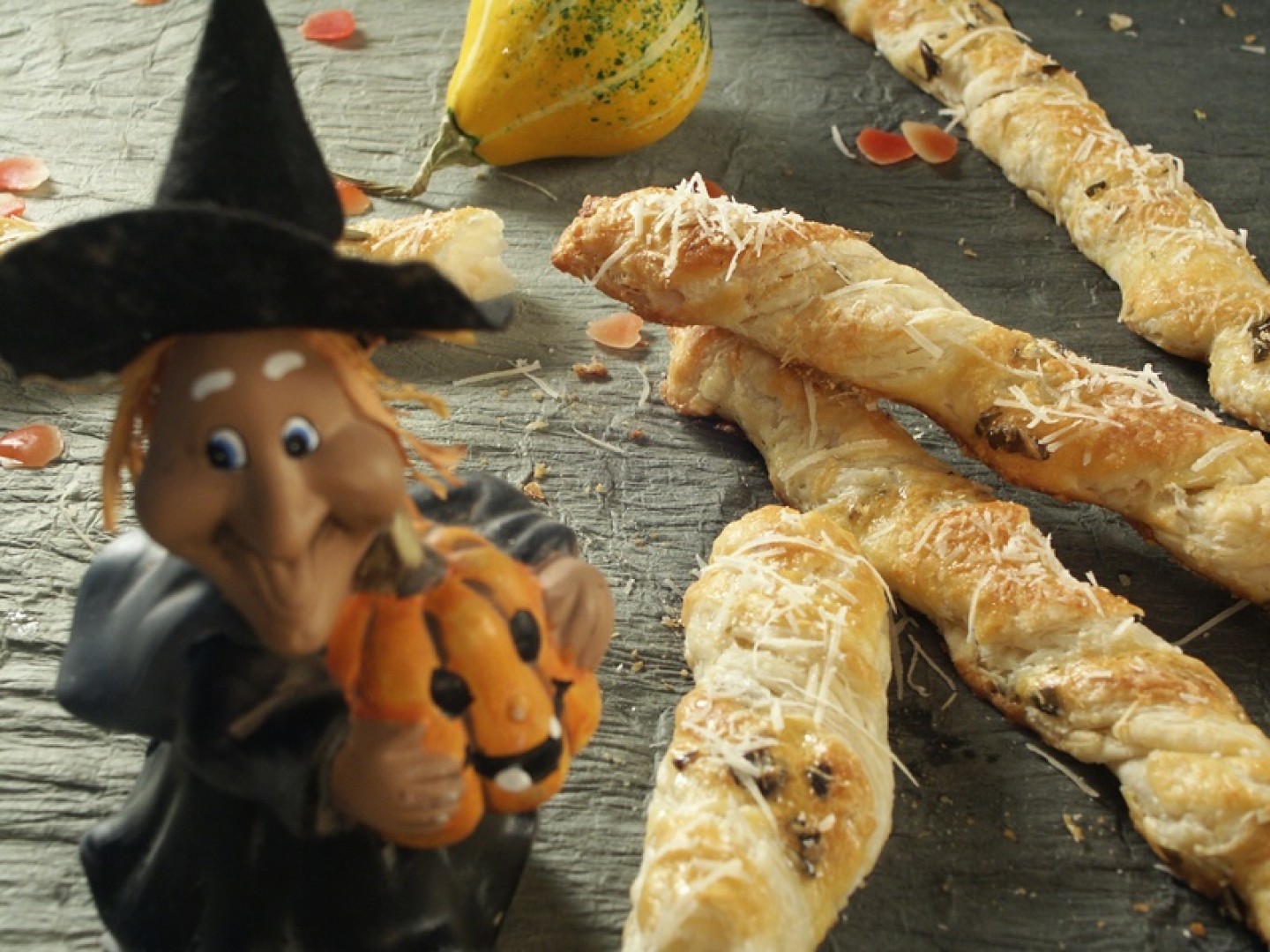 Place puff pastry at room temperature 2 hours prior to preparation.
500 g puff pastry
1 egg
½ teaspoon Vegeta
60 g Parmesan cheese, grated
2 tablespoons pumpkin seeds, chopped
1. Thaw out puff pastry. Place 1 sheet on some floured surface. If compact, roll out to a 0, 5 cm thickness.
2. Add Vegeta Gourmet Stock Powder to one egg, and mix (until you get the scrambled eggs texture).
3. Brush over a sheet of pastry, using half of the mixture.
4. Sprinkle with half of the parmesan and pumpkin seeds.
5. Cut the sheet in to sticks, using a sharp knife, approximately 2cm wide and 10 cm long. Then twist them to form a spiral.
6. Repeat the same process with the other half of the mixture and a new sheet of pastry.
7. Cook in heated oven at 210 C for around 15 minutes.