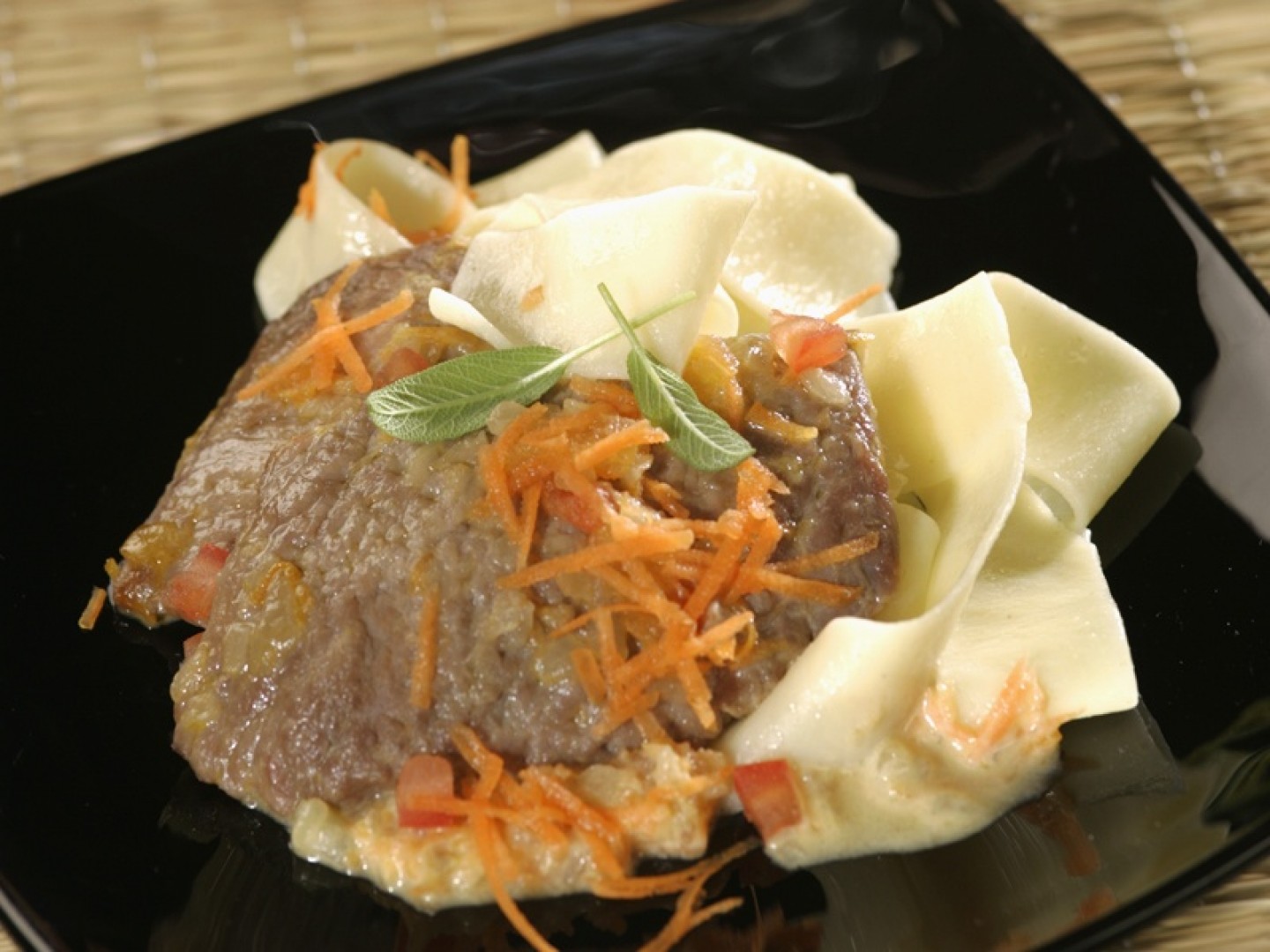 The Vegeta stock will make the dish juicier and even more delicious. Pound the steaks over plastic wrap.
600 g veal cutlets
2 tablespoons oil
40 g bread crumbs
100 g tomatoes
160 g carrots
200 g onions
200 ml white wine
80 g chopped parsley
600 ml water
1-2 slices prosciutto (50 g)
100 ml cooking cream
2 teaspoons Vegeta
1. Lightly salt the thinly cut veal cutlets, pound them and cut on one side on several places.
2. Sprinkle side of the cutlet with bread crumbs.
3. Fry grated onions, carrot, finely chopped tomatoes on oil in a frying pan and add white wine.
4. Sautee briefly.
5. Add the cutlets, and add stock prepared in this way: add 2 teaspoons Vegeta to 600 ml boiling water and cook shortly.
6. After the stock, add the chopped prosciutto.
7. Near the end of cooking, add a little cooking cream and sprinkle with chopped parsley.