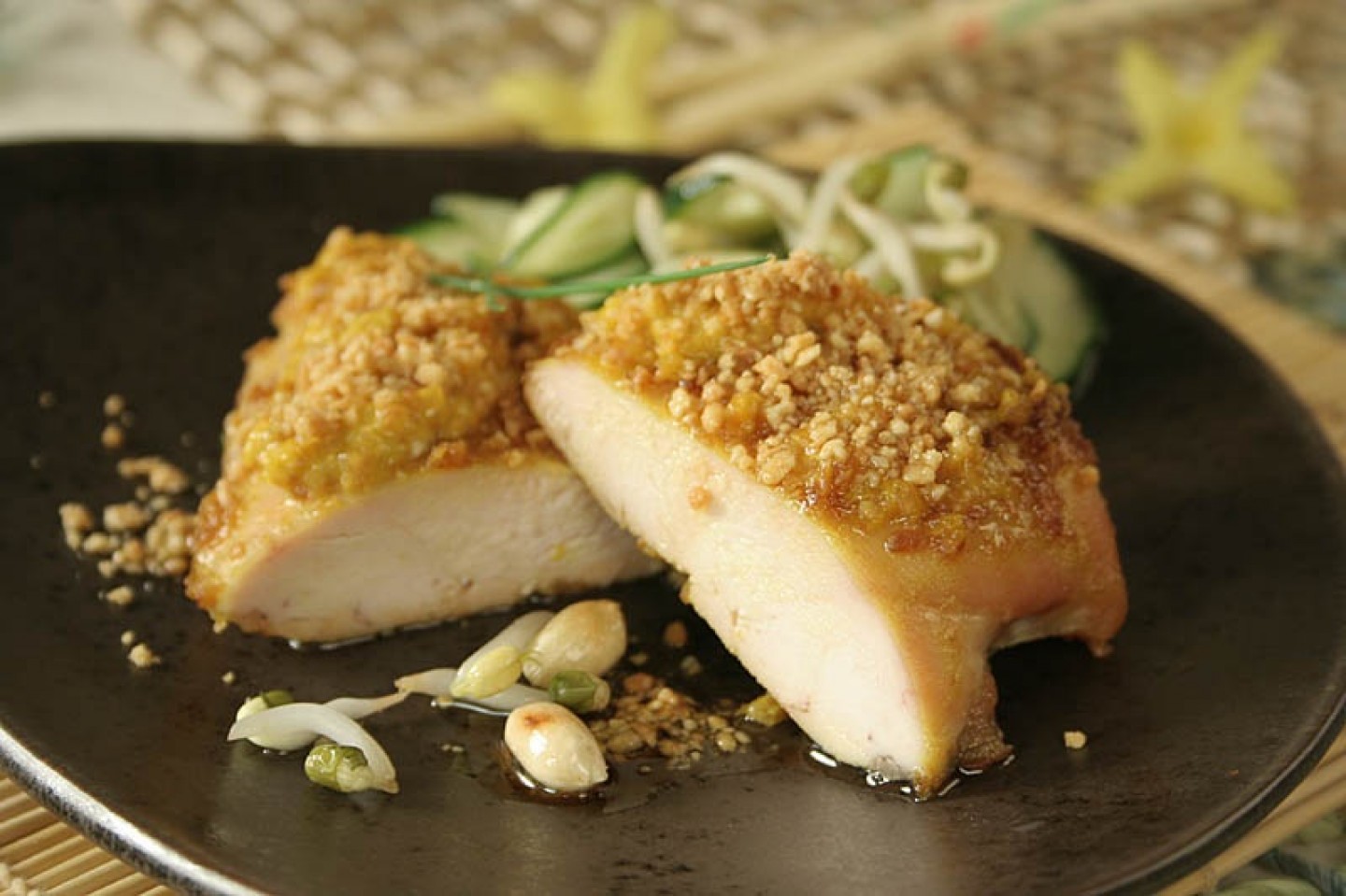 If you do not have fresh coriander leaves replace them with a parsley, and peanut oil you may substitute with some other quality oil like olive oil for example.
100 g roasted not-salted peanuts
2 tablespoons soy sauce
1-2 teaspoons curry
100 ml coconut milk
1 taspoon coriander, finely chopped
700 g chicken filet
1 teaspoon Vegeta
2 tablespoons oil
SALAD:
400 g cucumbers
120 g soy sprouts
1 teaspoon sliced fresh mint
100 g onions
1 teaspoon coriander leaves, finely chopped
salt
2 tablespoons peanut oil
2 tablespoons lime juice
1. Crush peanuts, add soy sauce, curry, coconut milk, coriander and stir.
2. Chicken filets rub with Vegeta, put in an oiled baking pan and sprinkle with prepared mixture of peanuts.
3. Bake in an oven at 200oC for about 20 minutes.
4. In the meantime, cucumbers cut longitudinally, take out seeds and cut into thin slices.
5. Add soy sprouts, mint, onions, coriander, salt, oil, lime juice and stir well.
Warm meat serve with prepared salad.