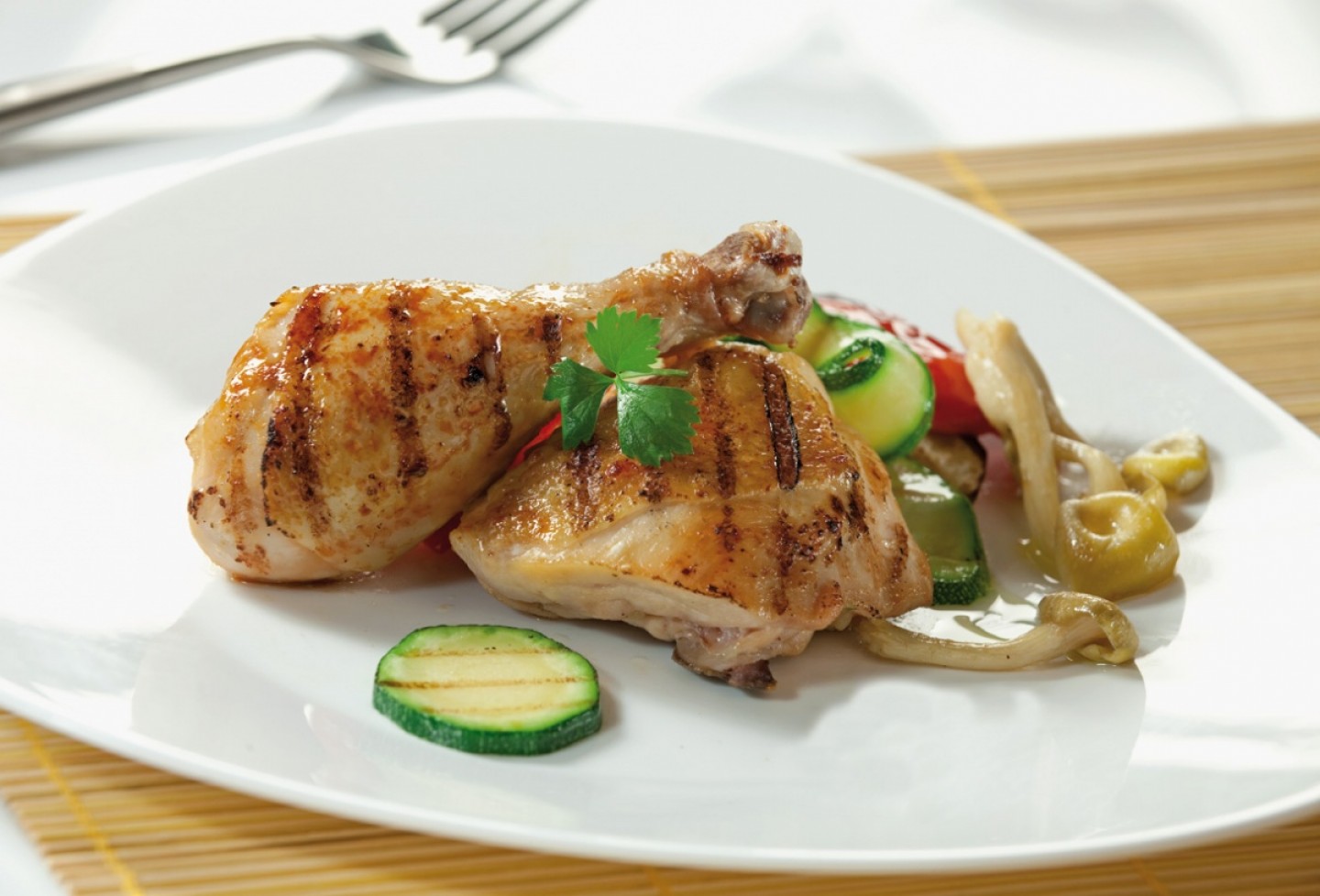 Chargrilled Marinated Chicken
You can use chicken wings instead of thighs and drumsticks.
4 whole chicken legs (4×230 g)
1 Vegeta 
1 aubergine (300 g)
1 zucchini (200 g)
1 sweet red pepper (180 g)
100 g oyster or button mushrooms
salt
Podravka black pepper crushed
4 tbsp olive oil
1. Separate thighs and drumsticks and prepare the chicken for grilling.
2. Pour the marinade over the chicken pieces and allow at least 30 minutes to marinate.
3. Grill the aubergine slices first, then grill the zucchini and pepper cut into strips, and finally the mushrooms. Season the vegetables with salt and pepper and drizzle over with olive oil.
4. Remove chicken from the marinade, place on the hot grill and cook until done and nicely golden.
Serve the chicken legs with grilled vegetables.