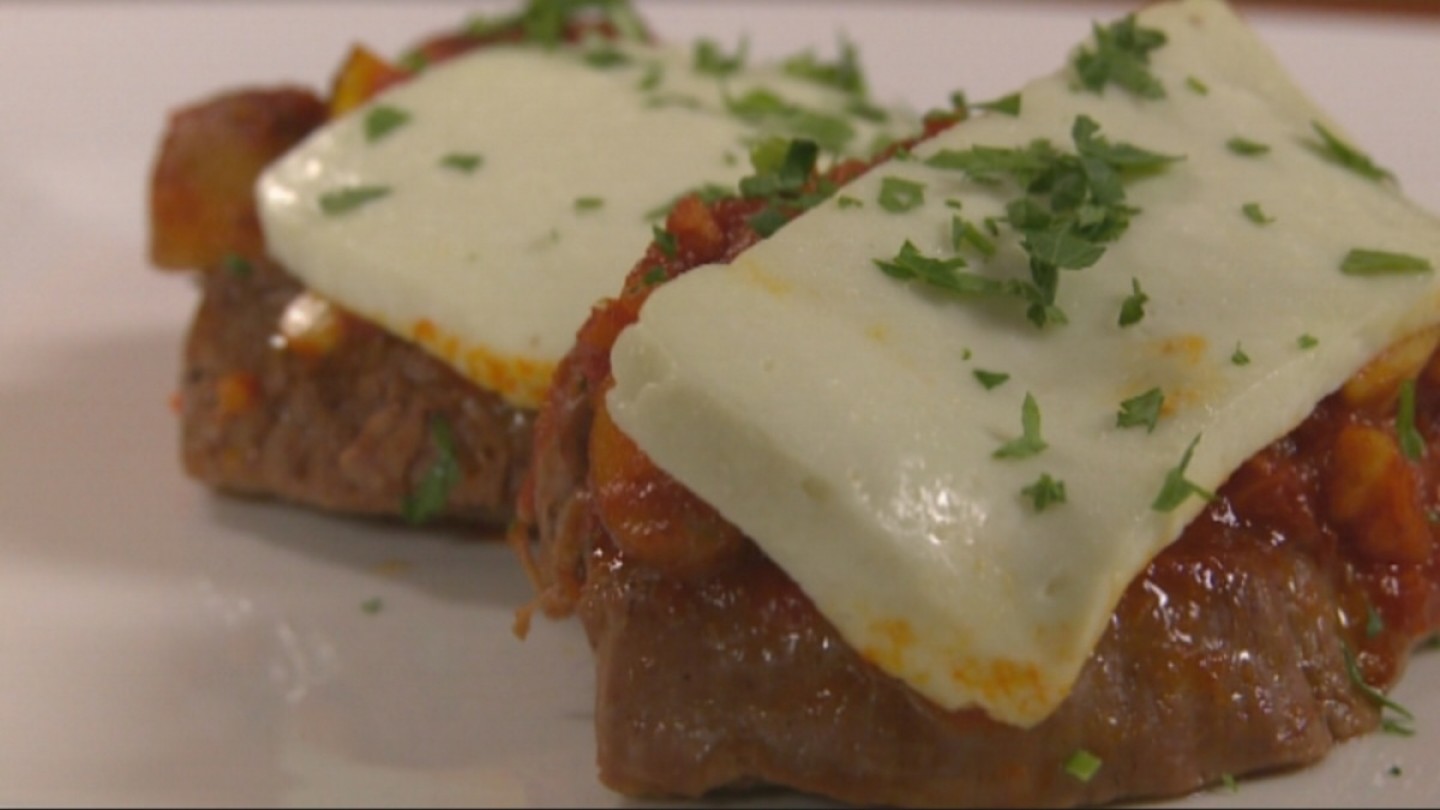 BEEF TENDERLOIN DALMATIAN STYLE
Fresh beef steak is red, finely textured and has no distinctive smell. Never cook beef steak straight from the fridge; allow the beef to come to room temperature first.
600 g beef tenderloin
100 ml dry white wine
100 g onion
4 cloves garlic
250 g button mushrooms
1 can of crushed tomatoes (400 grams)
80 ml olive oil
1 tsp sugar
200 g chèvre or goat cheese
salt
pepper
1 tbsp parsley, chopped
1 tbsp Vegeta
1. Cut tendeloin into steaks (to the thickness of about 2 cm), season each steak with black pepper and brush with a little oil. Arrange the beef steaks into a casserole dish and pour a little wine over the beef. Bake in a moderate oven at 170°C /gas mark 3 for 20 minutes.
2. In the meantime, chop the onions and garlic, and fry with 3 tablespoons of olive oil in a skillet. Add button mushrooms cut into quarters and the crushed tomatoes. Sauté for about 10 minutes, adding a little wine. Add the sugar and one spoonful of Vegeta spice blend (sugar or honey will help neutralize the acidity of tomatoes). Pour the sauce over the baked tenderloin steaks, place a slice of chèvre cheese on top of each steak, and return to the oven preheated to 200°C/gas mark 6 for 5 minutes.
Sprinkle the steaks with chopped parsley and serve immediately.