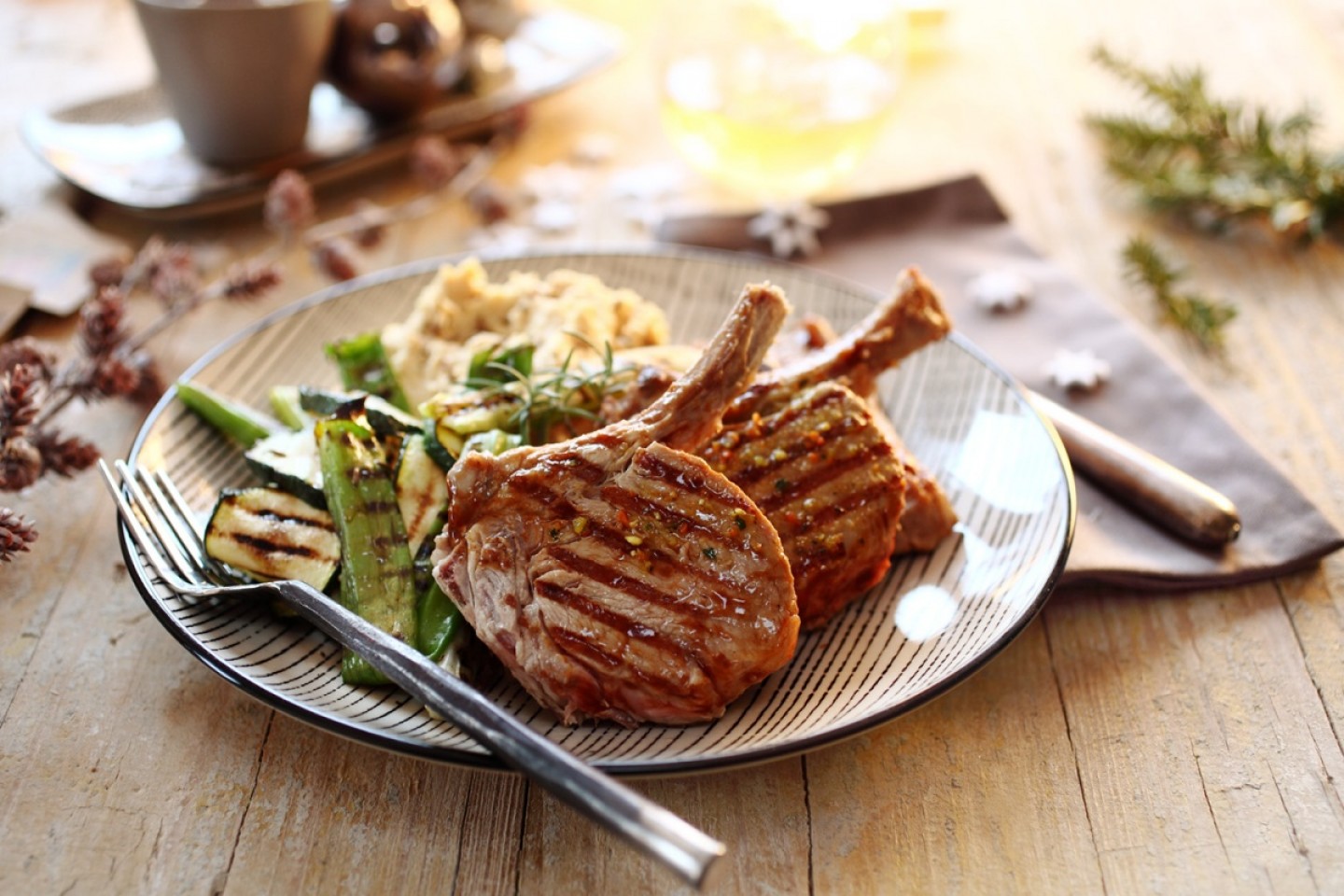 AROMATIC LAMB CHOPS WITH PUREED CHICKPEAS
Trim lamb chops by making small cuts in the thin layer of fat surrounding the meat to preserve the shape.
800 g lamb chops
1 tbsp Vegeta
40 ml olive oil
50 ml dessert wine or port wineCHICKPEA PUREE:
250 g chickpeas
2 tbsp lemon juice
1 tsp caraway seeds, crushed
pepper
salt
3 tbsp olive oil

GARNISH:
2 zucchinis
1 bunch spring onions
1. Combine Vegeta with olive oil and dessert or port wine, and mix to blend. Pour over the lamb chops, rubbing the marinade into the meat, and allow to stand for 30 minutes.
2. In the meantime, prepare puréed chickpeas by cooking well soaked chickpeas in boiling water with a little salt. Drain, add the olive oil, caraway seeds, pepper, salt and lemon juice. Mash with a hand blender, adding a little water from cooking chickpeas or a little olive oil until the purée is smooth enough.
3. Remove lamb chops from the marinade and grill over charcoal or in a griddle pan. When all the lamb is grilled, grill the sliced zucchini and the spring onions.
Serve grilled lamb chops with puréed chickpeas, grilled zucchini slices and spring onions.