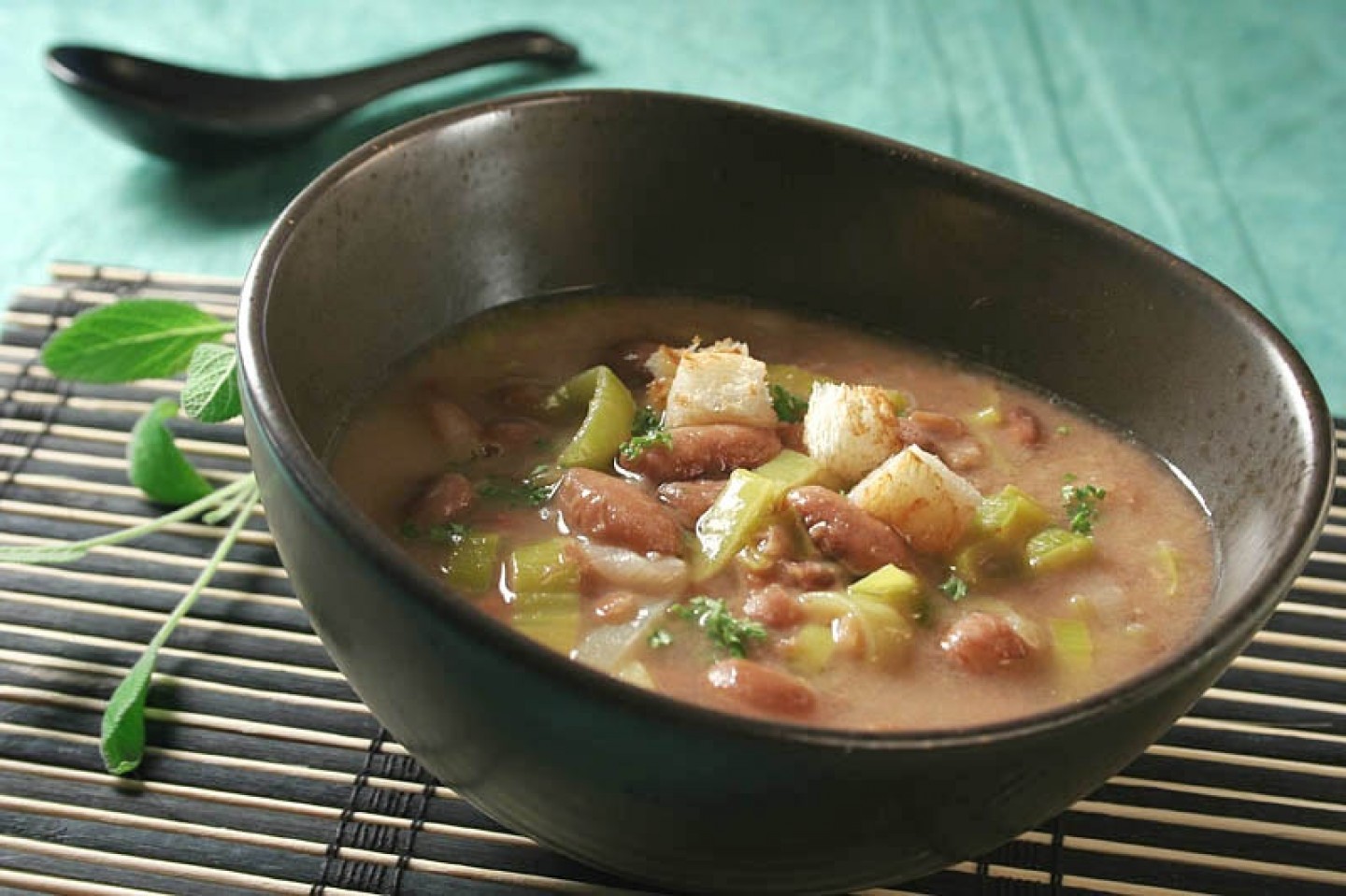 This soup can also be served with dried, cooked bread squares.
30 g butter
200 g leek, chopped
½ teaspoon curry, powder form
750 g canned beans
2 garlic cloves, chopped
600 – 700 ml water
1 tablespoon Vegeta
SPRINKLE WITH
1 tablespoon parsley, chopped
1. In melted butter cook the leek, for a few minutes only.
2. Add curry, a few tablespoons of water and cook roughly 10 minutes.
3. Divide the beans, and chop one half in an electric blender, adding a few teaspoons of hot water (this will separate the dry mixture).
4. Add bean puree to the leek as well as combining whole washed beans, garlic, water and Vegeta Gourmet Stock Powder.
5. Bring the soup to the boil and then cook for another 5-10 minutes.
Sprinkle with parsley and serve.